Online Meetings Saved My Career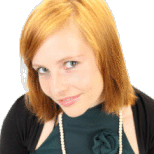 Mary Haffner
We Smile Spas
Problem:
As program manager I used to fly to each location to meet quarterly with our site managers. I dreaded those repetitive meetings in each location and the long hours involved.
Solution:
Stuck in Atlanta airport last spring I decided to try out the web cam on my new laptop. I googled "webcam conferencing", called the eStudio support line and they gave me a webinar right then. I can invite 10 people to a video meeting at once. Read more »
"Everybody shows up for the web cam meetings so they all get on the same page."
Web Meetings Improve Communication
Improve Customer Satisfaction & Retention
Get Everybody On The Same-Page
Lower Travel Costs
Improve Training Results
Share Anything With Anybody
HD Quality Video Meeting
Simple Setup & Launch
Free Training
30 Day Free Trial
My Screen
Travel Less, Meet More
Collaboration software is a must if your team is national, global, or always on the go. Your bottom line depends on efficient communication between team members. The solution? Online meetings and conferences using Same-Page eStudio software. It has never been easier to bring your staff, clients and contacts together.
Improve your bottom line by doing away with the costly travel and communication expenses associated with training courses and meetings. Now you can host interactive meetings and webinars to get your business moving forward faster with Same-Page eStudio's simple web-based software.
Sign up for eStudio Online Meeting Software for 30 days for free, or call us toll free at 1-877-765-2655 to schedule a personal tour today. Getting everyone in your organization on the Same-Page starts with eStudio's online meeting software.